Dear whoeverisreadingthis,
First, let me introduce myself, I was born in winter in the early nineties and cause I wanna keep my identity a little to myself, I will go by the White Rabbit. I am currently living by myself in a cute little apartment in the center of the beautiful Ghent, the city where I work as a hairdresser. My passion is to give people a smile on their face, it makes everyone more beautiful!
I started learning the hairdresser course when I was 14 and finished at the age of 19. As soon as I graduated, I wanted to live my life as a totally different hairdresser, break the circle of stereotype… I wanted to make a difference in this world. I wanted to go conquer experience!
So I challenged myself to work on a cruise ship as a hairdresser and signed a 9 month contract with Steiner Leisure. That is where the passion began to grow, the will to give people more confidence started to feed itself. When I finished the contract and set foot on Belgium ground again I instantly promised myself to go travel again very soon!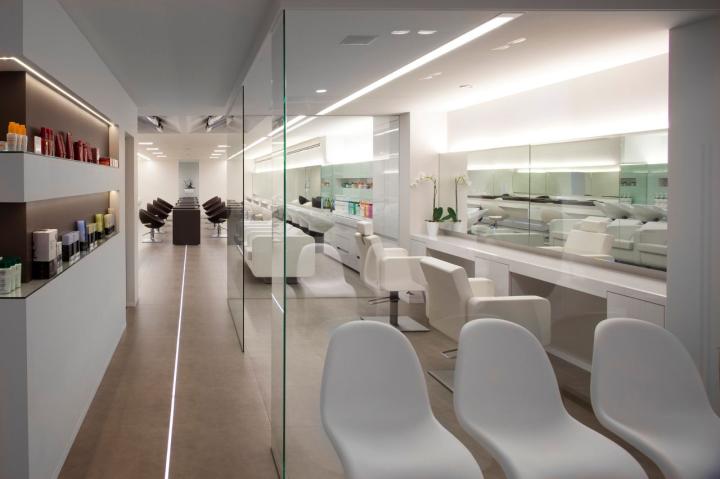 For 7 months I was looking for the right job, until one of my friends introduced me to her boss. I went to join Nelson Hairteam in Gentbrugge. This big salon with a team of ±17 people already has 3 generations and exists since 1953. They gave me such an ability to develop my skills in the best way possible. 2 years passed and many courses followed. I got promoted to give intern barber courses myself. 6 months later I got introduced to the Belgium team of L'Oréal Professional where I also got the best training and started in January '16 as an Inspiration Expert, which means that I have to give seminars about hair, products, skills, etc.
So after my little promise to myself to leave Belgium again I kind of melted in to the "normal life" again. That's when I gave my life a switch.
The day I started hosting people on Couch Surfing I fell in love with their whole idea and their 'travelogy'. Not using money to pay but love is one of the most peaceful thoughts I guess. I believe that is the true key to happiness.
Because I was in such a struggle with myself to make a choice between working as a hairdresser or go and explore the world I thought it was time for a change! Why give up one if I could do both? Well, this is the time where things are getting even more interesting! I found the answer how to break the circle of the stereotype… My project is totally new and maybe you could be a part of it!
I want to work my way traveling, from cutting your best friends hair to cooking you a delicious meal. Also I would like to see if I could do some internships in hair salons where I pass through during my trip. All of this in exchange for some food or maybe a train ticket to my next destination.
Como quiero preservar mi identidad, me llamaré la coneja blanca y nací en invierno a principio de los noventa. Vivo sola en un bonito apartamento en el centro de la hermosa Gante, ciudad en la que trabajo como peluquera. Mi pasión es lograr una sonrisa en la gente que me rodea, eso hace mas bello a cualquiera!
Empecé con mi curso de peluquera a los 14 años y finalice a los 19. Apenas me gradué decidi vivir mi vida como una peluquera totalmente diferente, romper el circulo del estereotipo… quería marcar la diferencia en el mundo. Quería salir a conquistar experiencia!
Asi que acepte mi propio desafío de trabajar en un crucero como peluquera y firmé un contrato por 9 meses con Steiner Leisure. A partir de ese momento la pasión comenzó a crecer dentro de mi, la voluntad de dar a la gente más seguridad (confianza) comenzó a alimentarse a sí misma. Cuando termino mi contrato y pise suelo Belga nuevamente me prometí volver a viajar muy pronto.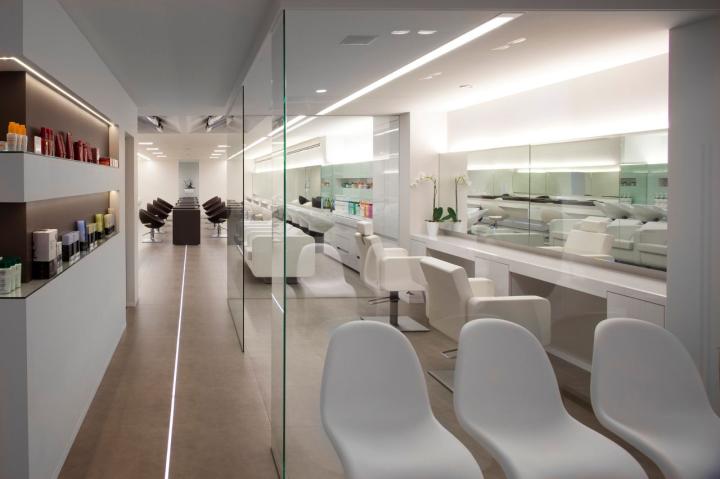 Por 7 meses me dedique a buscar el trabajo indicado hasta que una de mis amigas me presentó a su jefe. Me uní al grupo Nelson Hairteam en Gentbrugge. Este salón con un equipo de ±17 personas que lleva 3 generaciones en el negocio y existe desde 1953. Ellos me ayudaron a desarrollar mi habilidad de la mejor manera posible. Pasaron dos años y asistí a muchos cursos de capacitación. Fui promovía a brindar cursos de barbería por mi cuenta. 6 meses después fui presentada al equipo L'Oréal Professional de Bélgica, donde recibí el mejor entrenamiento y comencé el año 2016 como Experta en Inspiración, lo que significa que doy seminarios sobre cabello, productos, habilidades, etc.
Tiempo después de mi pequeña promesa de dejar Bélgica nuevamente me adapte nuevamente a una vida normal. Fue ahí que mi vida volvió a cambiar.
El dia que comencé a hospedar gente a través de Couch Surfing Me enamore de su filosofía o mejor dicho su viajelosofia. No utilizar dinero pero tu amor para pagar es uno de los pensamientos mas pacíficos, es en lo que creo yo. Esa para mi es la verdadera llave a la felicidad.
Al estar en esta lucha interna de tener que decidir ser una estilista o salir a explorar el mundo decidí que era tiempo de un cambio! Porque elegir entre las dos opciones y no combinarlas? Aquí es donde las cosas se ponen más interesantes! Encontré la solución para romper el círculo del estereotipo… Mi proyecto es innovador y quizás tú puedas ser parte de el!
Quiero que trabajar sea mi forma de viajar, así sea cortarle el cabello a tu mejor amigo/a o cocinarte algo delicioso. También quiero realizar pasantías en peluquerías en los lugares que vaya visitando. Todo esto a cambio de productos para el cabello, comida, alojamiento o quizás un pasaje de bus o tren a mi próximo destino.
Translated by Horacio Pemberton
Eerst en vooral, laat ik mezelf introduceren. ik ben een jonge vrouw, geboren in een koude winter in de vroege jaren 90, op dit moment leef ik in een klein gezellig kelder appartementje in het centrum van de prachtige stad Gent, waar ik werk als kapster. Mijn passie is om mensen een glimlach op hun gezicht te toveren.
Met de kappersopleiding ben ik gestart als 14 jarige en deze heb ik met trots afgemaakt op mijn 19de. Van zodra ik afstudeerde aan het P.I.H.S wou ik mijn leven als kapster helemaal omgooien. Het stereotype beeld van een kapster wou ik voor goed omvormen. Ik wou in deze wijde wereld iets betekenen en ik wou ervaring gaan opdoen.
Dus besloot ik mezelf uit te dagen om op een cruise schip te gaan werken als kapster en tekende ik bij het bedrijf Steiner Leisure voor 9 maanden. Daar is de passie pas echt beginnen groeien. De wil om mensen meer zelfvertrouwen te geven groeide snel. De dag dat m'n contract afliep en ik terug voet op Belgische grond zette besefte ik echter dat ik niet lang wilde blijven.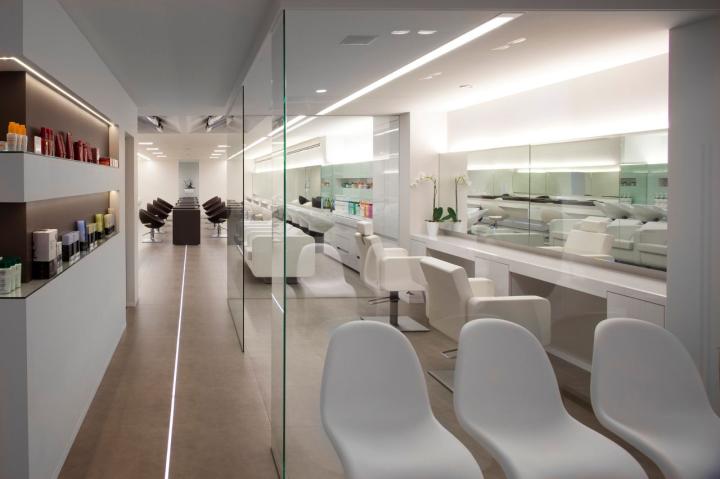 7 maanden was ik aan het zoeken naar de geschikte job, tot een goede vriendin van mij me voorstelde aan haar bazin. Ik werd een van de 17 andere medewerkers van Nelson Hairteam in Gentbrugge. Het salon bestaat al sinds 1953 en is bezig aan de 3de generatie. Ze hebben mij een heleboel prachtige opleidingen gegeven die me telkens opnieuw enorm hebben geholpen om me zo goed mogelijk te kunnen ontplooien. 2 jaren passeerden tot ik ook zelf begon intern barbier opleiding te mogen geven. 6 maanden later ben ik geïntroduceerd aan het team van L'Oréal Professional. Ook hier kreeg ik de beste training en werd ik Inspiration Expert wat betekent dat ik over het hele land voorstellingen en demo's geef over haar, ons beroep, het kappen en het productgebruik.
Dus na mijn kleine belofte aan mezelf om België weer snel te verlaten, smolt ik zachtjes samen met m'n mooie "normale" leventje in Gent. Dit is het moment waar ik m'n leven 180 graden liet draaien.
De dag dat ik mensen begon te hosten op Couch Surfing was ik volledig verkocht aan hun hele idee of hoe ze het zelf noemen hun "travelogy". Geen geld als betaalmiddel gebruiken maar liefde is in mijn ogen 1 van de mooiste, liefste en bovenal vredevolle gedachte die je als mens kan hebben en is denk ik de sleutel tot waar geluk.
Omdat ik in zo een strijd lag met mezelf om te kiezen tussen mijn werk en de wereld rondtrekken, werd het tijd voor verandering! Waarom het een opgeven als je het beide kan doen? Wel dit is het stuk waar het pas echt interessant wordt. Ik heb het antwoord gevonden om de cirkel van de stereotypen te doorbreken. Mijn project is volledig nieuw en misschien kan jij er aan mee helpen!
Ik zal reizen en werken volledig combineren. Van je schoonmoeder een makeover te geven tot je een overheerlijke maaltijd te koken. Ook is het mijn doel om in verschillende kapsalons mezelf aan te bieden. Dit allemaal in ruil voor eten, onderdak of mss wel een ticket naar m'n volgende bestemming...